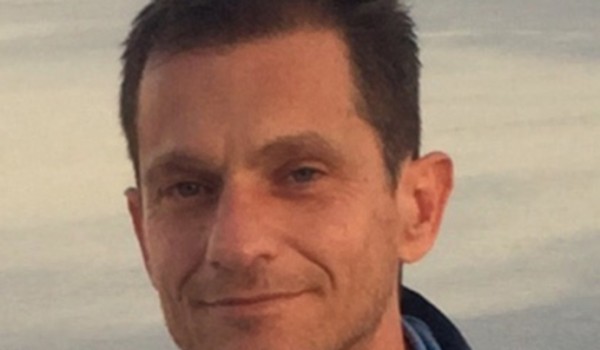 Yiannis Giannopoulos was born in Piraeus, Greece and graduated from Deree in 1992 with a Bachelor of Science in Marketing Management. After his time at ACG, our alumnus furthered his studies by earning an MBA in Financial Studies from the University of Nottingham.
He began his career in the marketing sector as a Brand Manager for WSK Brown-Forman B.W. and later moved on to Ericsson Hellas. His next step was to work for Imperial Tobacco Hellas, swiftly moving through roles of increasing responsibility. In 2004, he undertook the position of Marketing Manager for Red Bull Hellas, and in 2008 Yiannis was appointed General Manager for Greece and Cyprus. Under his watch, the company has reached record turnover levels, while the Red Bull brand has grown its equity among Greek consumers considerably.
Yannis is married to Kyriaki, and in his free time he enjoys cycling and travelling.
Q&A
What are three enduring lessons you learned during your studies at Deree?
Don't jump to conclusions. First listen, then act!
Cooperate – others might have ideas just as good as, or better than yours.
Hard work – pretty often – pays back!
Describe Deree in three words.
International, innovative, inspirational.
One of your favorite Deree memories?
A strong verbal debate I had with a professor. I lost the case but I got credit for the solid buildup of my argumentation and strong defense of my standing!
What do you miss most from your days at Deree?
The sense that I was likely to discover something new every day; and the camaraderie.
Which was your favorite spot on campus?
I can't pick between the gym and the cafeteria!
Who was your favorite professor and why?
Nikos Koumettis: principles of Marketing well taught!
Have you kept in touch with any of your classmates?
I've kept in regular touch with a few, and I am really close friends with one of them. It's also really nice when I meet my classmates again as colleagues working for other firms, something that happens quite often.
How did Deree help prepare you for your professional life?
Deree taught me to approach things in a structured way. It also taught me that though skills matter, character matters even more.
What's the greatest piece of advice you've ever received?
That there are no shortcuts. You have to work hard, and try to put yourself in a position where, if luck strikes, you can see the opportunity and take advantage of it.
What (or who) inspires you most?
My family.
Your motto in life?
Actions speak louder than words.