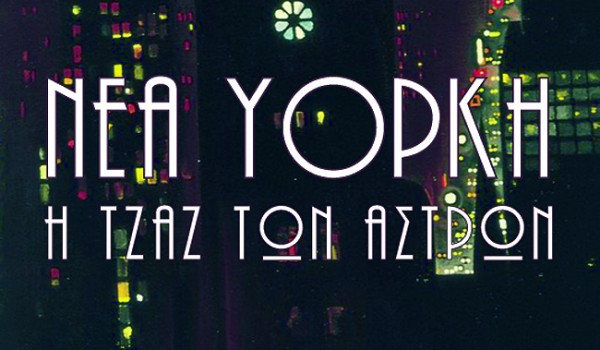 At night, New York resembles a galaxy of stars, fallen to earth to chat with their surroundings amidst the sounds of jazz. The soundtrack to a book of unexpected meetings, a secret map that transports us from Fifth Avenue to the Brooklyn Bridge, and from the Village to Central Park; a chat with friends and strangers who together compose a colorful, mythical city.
The author of this poetic journey, Dr. Argyro Kefala, reveals to us the many faces of the multicultural New York City. From Edgar Allan Poe to Herman Melville; from the solitary man in an old bar to the Puerto Rican singer at the Blue Note Club.
New York is an algorithm of cities, as John Ashbery said, recorded through poems that make up the personal and the global experience, in special meetings with something different, the Other. It is a hard and, at the same time, enchanting topography, like a love story continually being written and unwritten from poem to poem, from street to street and from one meeting to the next.
About the Author
Dr. Argyro Kefala has been a member of the Deree Communication faculty since 2004, and is Program Coordinator for the MA in Strategic Communication and Public Relations degree program. She has served as Head of the Communication Department, and she teaches courses in the areas of mass media, communication theory, and public relations. Her research interests include political communication and visual communication.
For over a decade, Dr. Kefala taught at New York University, Manhattan Marymount College, and Temple University in the United States, and has an extensive professional career having worked as a journalist in New York City and as a Communication Consultant for the Ministry of Education and other governmental and non-profit organizations in Greece.
Apart from her latest poetry collection, the author has also published: the novel Το ανύποπτο γαλάζιο της μνήμης (The unsuspecting blue of memory); a collection of short stories titled, Τα φωνήεντα της Σιωπής (The vowels of silence); and the poetry collection, Η προσδοκία της Άνοιξης (The expectation of Spring).