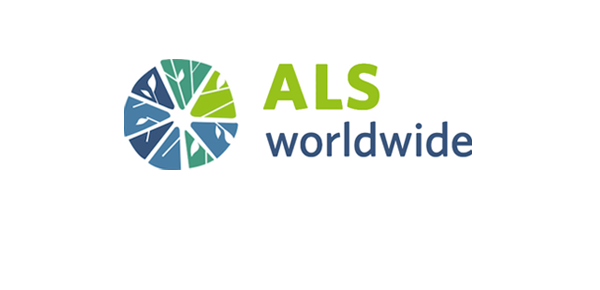 On Monday, November 16, The American College of Greece hosted the ALS Worldwide Town Hall Meeting in the PIERCE Theater. It is an honor for the College to host such an initiative, and by extent, to support the Greek and international ALS community. A community that endures a horrific disease, and yet comes together globally with warmth, in tremendous support of one another. ALS/MDN is the complex and multi-faceted disease of Amyotrophic Lateral Sclerosis or, Motor Neuron Disease.
The event was held in the style of a true town hall meeting, including members of ALS Hellas Association and the wider ALS community in Greece, with the audience extending globally through the live-streaming of the evening. It is important to note that this event was of specific importance, as is it harder for the Greek ALS community to come by such information and support.
Optimism & Support – ALS Worldwide
Organized by ALS Worldwide, a non-profit organization whose aim is to bring guidance, compassion, and hope to thousands of ALS/MND patients and their loved ones in more than 85 countries.
ALS Worldwide Co-Executive Director Stephen Byer and Director of Outreach Sarah Byer, offered information on current research, medical devices, and medications for symptom relief. The representatives expressed their gratitude to the College and extended an open invitation to anyone who might benefit from their free, personalized support, via videoconference, email, phone, and in-person visits; "We don't want anyone to ever feel like they're alone," said Sarah Buyer.
The organization was joined at the event by Dr. Ray Onders of Case Western Reserve University in Cleveland, Professor Achilleas Gravanis from the University of Crete, and Dr. George Patrinos from the University of Patras.
A Better Life – Dr. Ray Onders
Research surgeon Dr. R. Onders presented his renowned developments which significantly improve quality of life for patients suffering from ALS/MND, namely the Diaphragm Pacing system for respiratory stability, achieved through minimally-invasive laparoscopic surgery, which he also trained Greek doctors to perform while on his visit to Greece. The further two developments he presented were the Low Profile Button feeding tube, and the Suprapubic Catheter.
Hope for the future – Professor Achilleas Gravanis
Professor of Pharmacology A.Gravanis, presented MicroNeurotrophins (MNT), a highly promising ALS drug developed by a team of Greek scientists. MNT mimic the naturally occurring neurotrophins, a family of proteins we all have from conception, and which keep our neurons alive; an imperative function since our bodies are unable to replace neurons. However, these proteins are too large to be 'absorbed' by the human brain, making them an ineffective treatment; hence Gravani's research into MicroNeurotrophins, which after many animal trials is showing promising results.
Research on MNT is now being carried out in 30 laboratories across the world, including teams from the universities of MIT, Harvard, Cambridge, and Dresden. This collaboration has also led to the creation of the International ALS Consortium, and with the help EU grants and support of organizations such as ALS Worldwide, the expensive but vital research on the promising MNT can be continued. Researchers are also exploring MNT's application in other degenerative diseases such as Alzheimer's, Muscular Dystrophy, and Parkinson's, and hope to move to human trials as soon as possible.
Professor Gravanis explained that the cause of most neurodegenerative diseases is still unknown, but emphasized that "Neurogenesis, the creation of neurons de novo, is the future."
Encoded Secrets – Dr. George Patrinos
Dr. Patrinos, a genetic researcher, presented his profound studies of the impact of genetics on ALS, particularly with respect to Greek patients. His research has focused on the identification of genetic variants associated with sporadic, versus genetic or familial, ALS in Greek patients, which affects 95% of patients.
This work is exceptionally important, as it is the first time the complete genome sequencing of Greek patients has been analyzed. Patrinos is exploring different ethnicities and families, in an effort to understand this complex disease which is expressed with such varied phenotypes. Coming from the area of genetic diagnosis, Dr. Patrinos hopes that by providing earlier diagnosis, his findings will be able to effectively contribute to the work of teams like Professor Gravani's.
On understanding the human genome, and hence the basis of such diseases, Dr. Patrinos said "We know the letters, and we know some words – but we can't read the whole book."
The event included a Q&A session with the audience, and a hopeful message from Tony Pappoulias and Maria Chabesi of the ALS Hellas Association, which after being inactive for a year, has now been "adopted" by ALS Worldwide.
More information on ALS Worldwide, and on ALS/MND, can be found on the organization's website.