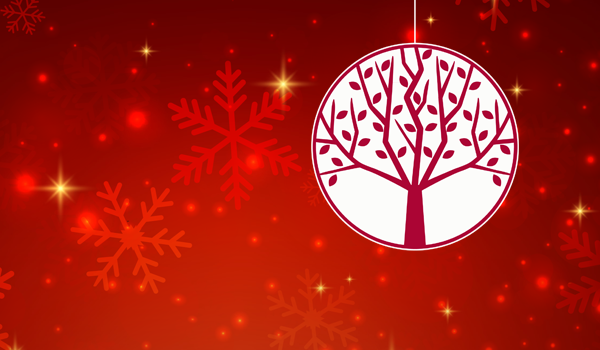 A season to be joyful and giving; the family joined together for a feast; crisp gifts under a Christmas tree with glowing lights; the incessant doorbell-ringing of local children asking if they can sing to you… Whatever your memories of Christmas, they are no doubt resurfacing these days.
However, if you're finding it more and more difficult to feel that genuine Christmas spirit with the frantic last-minute shopping and the blistering advertising campaigns, maybe it's time for a change. This year, we propose something different – join us on December 18 for an evening that will warm your hearts and please your senses. Experience Christmas once again with a child's sense of wonder, a full program to entertain you, and the aroma of gluhwein and melomakarona filling the air.
In the spirit of giving, the students of PIERCE have organized a special Christmas event to celebrate the festive season for a noble cause: to help more students gain access to a high-quality and transformative education. Proceeds from the event will be used to provide scholarships to promising students, and add to our growing program of financial assistance. In times of need it is important to remember that access to a good education is not a luxury, it is a human right. So, in this cold season which finds us wrapping up tight, join us in the lovely event our students have put together, to open your hearts and share in our dream of providing even more children with a quality education. An event to foster a culture and legacy of philanthropy and to prove that the Christmas spirit is still alive.
The PIERCE team has put together a wonderful program for the event "Our Tree," including a Christmas Village with stalls of traditional food and drink of the season from all the countries whose languages are taught at PIERCE: Greece, the UK, the US, France, Germany, Spain, and Italy! There will also be a Bazaar, reminiscent of the PIERCE Annual Bazaar, a tradition of charity dating back to the late 19th century. Here you can expect to find unique items and Christmas gifts, hand-made with care by the PIERCE community; students, staff, faculty, parents, alumni, and members of 25 Years Associates.
A performance in the PIERCE Theater will provide ample entertainment through music and songs, stories and narration, with the participation of the school's Choir and Orchestra, which will then be followed by a choreography decorating "Our Tree" with 1,000 wishes, thus completing our Christmas scene.
To top it all off, after 21:00 the lottery will give away 2 trips to Rome, Madrid, Paris, London, or Munich, including airplane tickets! The trips are a kind gift from Travel Plan and the winners can choose which of the 5 destinations they wish to visit.
The PIERCE Christmas event "Our Tree" will fill the hours of 18:00 – 23:00 with music, dance, food, drink, and merry spirit! There will be a 5 euro entrance, and all proceeds will be given to the PIERCE Scholarship Fund, making our Christmas wish come true: to provide even more children with a quality education through our financial assistance and scholarship programs.
For more information please click here, and for the full program, here.