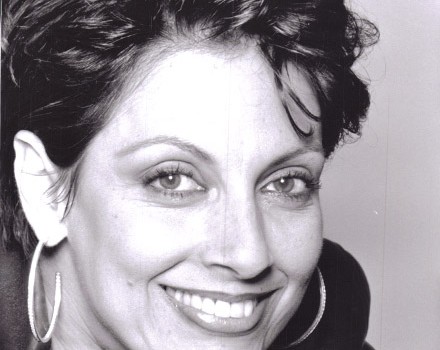 Born in 1953 in Athens, CECILE INGLESSIS – MARGELLOS holds a diploma from the Institute of Political Sciences of Paris, a license in Sociology from Paris X Nanterre, and a Diplôme d'Études Supérieures from the University of Geneva. She has worked for the Permanent Greek Delegations to the OECD in Paris and to the United Nations in Geneva, representing Greece to the International Energy Agency (IEA) and to the UNCTAD.
Ms. Inglessis – Margellos is a scholar specializing in 16th century French literature, a literary translator – from and into Greek, French, English and ancient Greek – and a critic. She has translated fiction, poetry, and essays (Céline, Colette, Molière, Queneau, Perec, Dimoula, Cassin, Plato et al.), and she is a contributing writer and reviewer for the Greek publications Vima, and The Books' Journal, as well as for a number of literary magazines in Greece and abroad. Currently, the PIERCE alumna works as a translator, scholar, and literary critic.
She has been married to Theodore Margellos since 1979, Theodore and Cecile have created the Yale Scholarship for Greek or Ukrainian Students in 2006, and have founded the Margellos World Republic of Letters, within Yale University Press, in 2007.
In 2013, Cecile Inglessis -Margellos was awarded the prestigious title of Chevalier de l'Ordre des Arts et des Lettres of the French Republic, and in 2014, the 2013 Greek National Translation Prize.
---
Q&A
Q.: What are three enduring lessons you learned during your studies at PIERCE?
Strive for excellence, perseverance, solidarity.
Q.: Describe PIERCE in three words.
Beehive, 'ruche', 'μελίσσι'.
Q.: One of your favorite PIERCE memories?
The unparalleled sense of belonging, while singing "Hail Alma Mater" for the first time.
Q.: What do you miss most from your days at PIERCE?
Rushing down the ramp during the morning break to catch one of the coveted peinirlis sold at the snack-bar.
Q.: Where was your favorite spot on campus?
The library.
Q.: Who was your favorite teacher and why?
Epameinondas Baloumis for showing me through his thick screen of cigarette smoke that literature may be twice a life.
Q.: Have you kept in touch with any of your classmates?
With quite a few, despite my living abroad for almost thirty years. Among my closest friends are to this day Chryssi Karydi and Niki Psarafti-Boutari.
Q.: Did having studied at PIERCE help you during your university studies and beyond?
PIERCE'S thorough teaching of English was my passport to Marymount International School of Paris where I finished high school, but PIERCE's openness was my passport to the world.
Q.: What's the greatest piece of advice you've ever received?
You can always do better.
Q.: Who inspires you most?
It is not a "who" but a "what": a heartfelt "bravo".
Q.: Your motto in life?
Better is not enough.