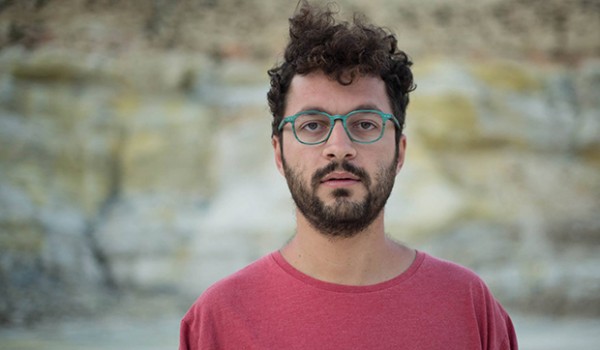 Konstantinos Dagritizikos graduated from Deree in 2005 with a Bachelor of Arts in Art History, and recently told us his story in Deree's latest communication project featuring alumni stories. He is the owner and artistic director of six d.o.g.s, an all-day/all-night cultural entertainment center in the heart of Athens.
This summer, Konstantinos masterminded an event that stunned the masses and made waves in the media. In collaboration with the Onassis Cultural Center, he organized "634 Minutes Inside a Volcano," an improvisational performance with 15 musicians of varied backgrounds (folk, jazz, electro, etc.)
On August 18, the musicians began their epic performance in the Stefanos Crater, Volcanic Valley, on Nisyros Island at sunset. They played together for 10½ hours, from sunset to sunrise, under the August full moon, with no practice, relying only on the inspiration their surroundings offered.
Those who were able to attend the mystical night are at a loss to describe the once-in-a-lifetime experience. Eva A. who experienced it first-hand said, "It was divine… It's hard to recall the details- it was just… inconceivable!"
An unprecedented musical experience for the audience, a unique test of stamina and creativity for the musicians, and a hypnotic result of a hostile volcanic environment blended with soundscapes, moonlight, and energy.
For more on the event, check out the event's coverage from The New York Times, ProtoThema, Popaganda (more photos here), ERT, and Vice, to mention a few. You can also find more information at the six d.o.g.s website, with links to follow the center on social media to stay tuned for upcoming events.