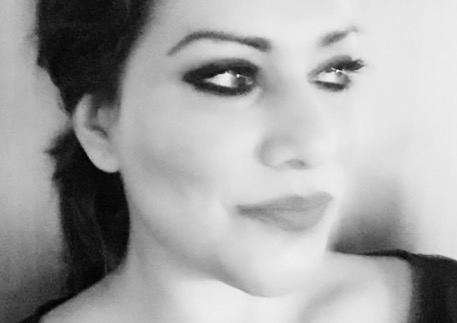 Alumna Maria Katsikovordou recently published her second novel titled Τα Ποτέ που Έγιναν Ζωή (The 'nevers' that came to be) with Andy's Publishers.
Maria graduated from Deree in 2000 with a Bachelor of Science in Marketing Management, and continued her studies with a master's degree from Cardiff University's School of Journalism, Media, and Cultural Studies. She is a political communications consultant with experience in political campaigns, while she has also worked in press and online media, marketing, and advertising. Her literary debut, Αναζητώντας ένα Happy End (Searching for a Happy End), was published in 2011.
In her newest novel that takes place in modern-day Athens, she tells us the story of three women, Markella, Anna, and Eleni.
How easily do we utter the words "never" and "always"? Promises made with excitement, "whatever happens!" but, how quickly does that "whatever" come along to challenge our promise, to test its strength and its endurance?
In a humble and fast-paced style, the author explores the many dilemmas faced by the characters, each one questioning a belief they thought set in stone. Their thoughts, needs, and desires, in sharp contrast to their beliefs and ideologies. The novel follows the women as they experience a summer that changes their life, and who they are, forever.