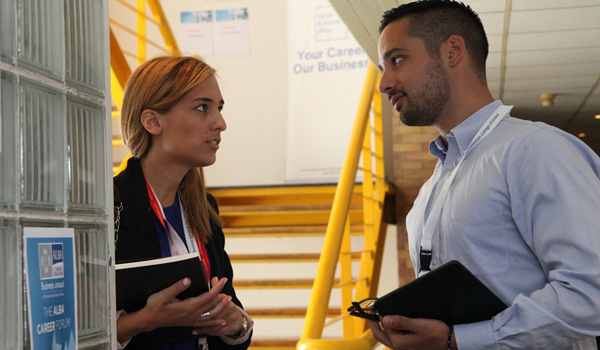 The 23rd ALBA Career Forum was held with great success from September 15-18.
The Career Forum serves as a platform which provides the business community with tomorrow's leaders. Participating companies and ALBA graduates mutually benefited from this opportunity to meet and explore employment possibilities.
A total of 91 companies participated in the forum, with 147 recruiters and 93 graduates; more than 1500 interviews took place.
ALBA would like to thank all recruiters who participated and invite them to continue to demonstrate their support. The ALBA Career & Alumni Office will continue to remain close to the business community and provide the Greek and international market with graduates characterized by rigorous training, advanced skills and professional ethics.