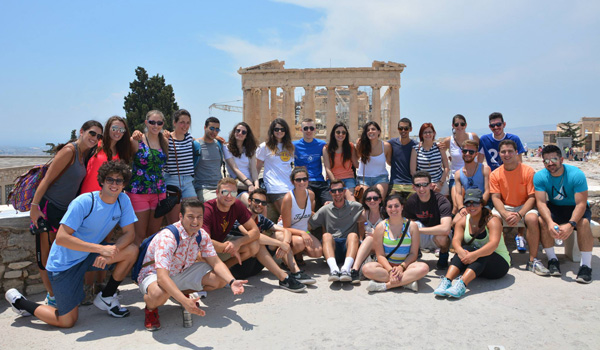 Committed to fostering friendships and cultural understanding among the many nationalities on campus, The American College of Greece continues the ancient Greek tradition of hospitality through the Philoxenia Program.
The ancient Greek word Philoxenia [φιλοξενία] means hospitality and describes the generosity and courtesy shown to those who are far from home.
Philoxenia @ ACG is composed of the Host Family Program and the ACG Buddies.
As an alumnus/a, you can participate in the Host Family Program which provides international students with the opportunity to develop a local network of people and become more comfortable at their new home here at ACG. We invite you to enjoy an evening hosting enthusiastic international students, introducing them to your family and/or friends, and enjoying a home-cooked meal or a stroll around your neighborhood or Athens' downtown area. This initiative is a unique opportunity for international students to learn more about Greek culture and for your family to see the world through the international students' eyes!
If you wish to participate in our Host Family Program, kindly fill out and submit the online signup sheet