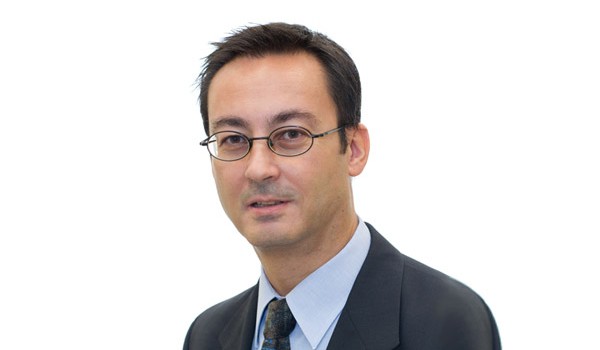 ARIS STOURAITIS is Professor at the Department of Finance and Decision Sciences, and Director of the Centre for Corporate Governance and Financial Policy at Hong Kong Baptist University. He was previously Assistant/Associate Professor at City University of Hong Kong (2000-2010), and Research Associate at INSEAD (1995-1997).
He holds a Bachelor's degree with majors in Economics and Accounting & Finance from DEREE – The American College of Greece, MSc in Management from INSEAD (France), and a PhD in Finance from Imperial College London (United Kingdom).
His research interests are in corporate finance, with emphasis on corporate restructuring and corporate governance. His research has been published in the Journal of Financial Economics, the Journal of Financial and Quantitative Analysis, the Review of Finance, and other international academic journals.
Dr. Stouraitis has also made presentations at conferences organized by the U.S. National Bureau of Economic Research (NBER), Harvard Business School, the European Finance Association, the Asian Finance Association, and in more than 30 other international academic conferences worldwide. His research has been quoted in newspapers and magazines in North and South America, Europe, and Hong Kong, including The Economist, and the leading German financial daily Handelsblatt.
---
INTERVIEW
Q.: What are three enduring lessons you learned during your studies at DEREE?
The most enduring lesson I learned, which I have always followed since, is that whatever job you do, make sure it is never more than 100m away from a football pitch! This lesson was very influential in my decision to pursue an academic career, because all university campuses have football pitches. This is not a joke. I am serious!
Q.: Describe DEREE in three words.
Lots of fun
Q.: One of your favorite DEREE memories?
Sitting in the cafeteria and chatting with friends
Q.: What do you miss most from your days at DEREE?
See answer to the previous question!
Q.: What was your favorite spot on campus?
The cafeteria and the football pitch
Q.: Who was your favorite professor and why?
Professors Arouh and Voloudakis have been inspiring and very influential in my decision to pursue an academic career
Q.: Have you kept in touch with any of your classmates?
I have been in touch with 5-10 of my DEREE classmates, although most of them (with a couple of exceptions) had been classmates from my secondary school years at Athens College.
Q.: How did DEREE help prepare you for your professional life?
It gave me a solid base for pursuing further degrees. Also, the fact that all classes and reading materials were in English was a great help for the rest of my studies.
Q.: What's the greatest piece of advice you've ever received?
There is no such thing as "can't", just "I don't want to"
Q.: What (or who) inspires you most?
My parents