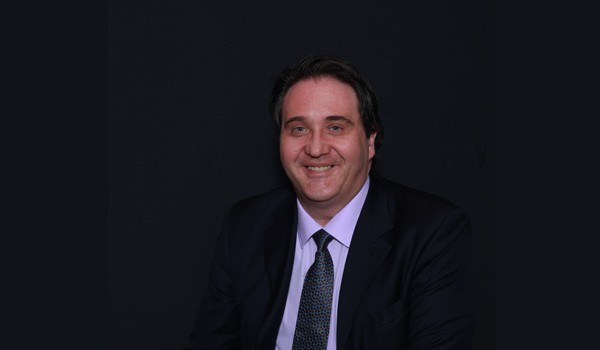 The American College of Greece is grateful for the work and dedication of former ACG Trustee Kosmo Kalliarekos who, despite the fact that he left the Board in 2014, continues to inspire with his spirit of giving.
Kosmo Kalliarekos joined the Board of ACG in 2005 and for 9 consecutive years provided not only his time and experience to the Board but also his wealth.
The greatest evidence of his support came in 2013 when Mr. Kalliarekos graciously established the Kosmo Kalliarekos Endowed Study Abroad Fund at ACG which he continuously supports thus growing the fund these past years. Starting as of this academic year the scholarship will be supporting one or more worthy DEREE students by providing coverage of expenses in relation to a study abroad experience based on their demonstrated academic achievement and financial need.
When asked why he is part of ACG and why he chose to support ACG students he noted that: "ACG students fill me with hope and pride to be Greek and to have my roots in Greece, because I can see the active minds and the combination of how an American college in Greece can actually make an impact. That's why I am part of this institution, because I feel we can make a difference".
Mr. Kalliarekos holds an MBA from Harvard Business School with high distinction, and a Bachelor of Science in Finance, Economics & Entrepreneurial Management from the Wharton School of Business at the University of Pennsylvania.
He has been Managing Director of Baring Private Equity Asia Ltd., in Hong Kong, since 2004, and was a founding member and Senior Partner at the Parthenon Group, a strategic advisory firm with offices in Boston, London, San Francisco and Mumbai, now a member firm of Ernst & Young Global Ltd. He has extensive experience in corporate strategy development, internet strategy, operational excellence, new venture creation, and turnaround management. Previously, Mr. Kalliarekos worked as a Consultant for Bain & Company, and served as a non-executive Director of Hexaware Technologies Ltd.
He currently holds the Director's position on the boards of PSB Academy, Educo, Nord Anglia Education, RSP Design Consultants INDIA, Amsino, and is a Partner at Esplanade Capital. Due to the experience he has amassed, Mr. Kalliarekos has been a featured speaker on issues relating to the education industry at several forums, including the Joint Congressional Committee on education, the World Bank, and the American Association of Publishers.
We thank Mr. Kalliarekos for continuously sharing and supporting ACG's mission and vision!
To learn about ways to create a scholarship fund at ACG, or to contribute to existing funds, please visit www.acg.edu/giving or contact the Office of Development & Alumni Relations:
Mary-Irene Triantafillou (DEREE '89), ACG Executive Director of Development t. +30 210.600.9800, ext.: 1239 or [email protected] – [email protected]
Maria Laina (DEREE '94), ACG Executive Director of Development & Alumni Relations, ext.: 1035 or  [email protected]