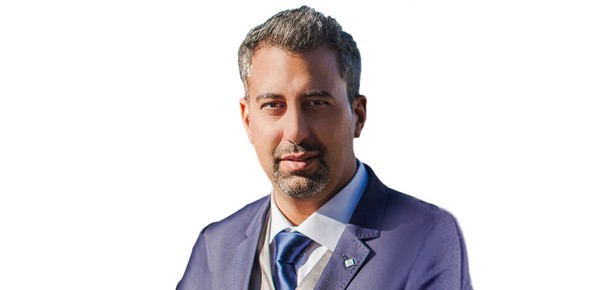 PIERCE'99 alumnus Leontios N. Orphanos is a self-made entrepreneur and owner of the hotel management and consulting company, HOTELIGENT. He was recently featured on Greek Travel Pages (GTP), the largest and longest-serving media organization in Greece dedicated to supporting travel professionals and travelers.
GTP's section 'Face of the Week' introduces the young professionals of the Greek tourism industry, and asks the featured professional to explore issues related to their profession, the travel & tourism sector and Greece as a destination.
The PIERCE graduate spoke to GTP about his philosophy on hospitality saying, "In Greece, the spirit of hospitality is genuine; we were and always will be a hospitable country with amazing people, offering their best for a simple efcharisto!" Mr. Orphanos also talked about the region he's from, sharing some secrets about the unexplored Rhodian country side.
We congratulate our alumnus on his achievements in the sector of Tourism & Hospitality, a vital industry for the future of Greece!
To read the full article and interview on GTP, please click here.