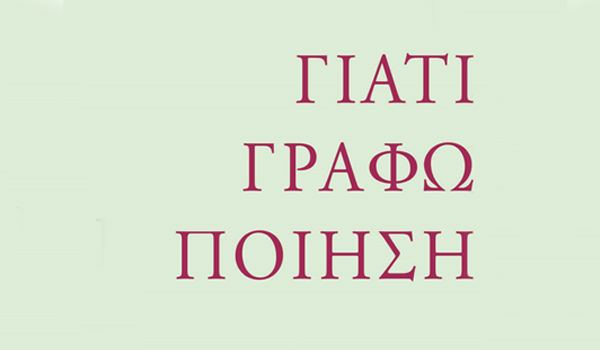 DEREE History Professor III Haris Vlavianos invites you to the presentation of his new book, "Why I Write Poetry", which will be held on Wednesday December 16 at the Epi Leksi bookshop.
In his book, Dr. Vlavianos addresses the deceptively simple question of why he writes poetry; a question inevitably answered in part by poetry itself.  Through the 62 ways the author responds, the reader traverses the writer's childhood and life, his relationship to poetry greats such as Shakespeare, Yeats, and Dickinson; Solomos, Anagnostakis, and Elitis, laying bare the fluid and personal nature of poetry on the canvas of the fragile human domain.
The bookshop is located on Akadimias 32 & Lycabettou in Athens, and the presentation will begin at 19:00. Speaking at the event will be Evripidis Garantoudis, professor of Modern Greek Literature at the University Of Athens Department Of Literature, and book critics Tina Mandilara, and Vangelis Chatzivasiliou. Excerpts from the book will be read by author and poet Maria Topali.