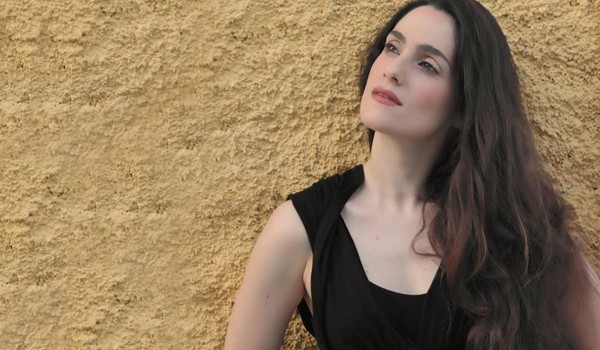 PIERCE'97 graduate Eva Simatou received a Bachelor of Arts in Sociology & Media Studies from City University London, where she stayed on to receive an MA in Arts Criticism & Management.
Having also studied at the Athens Art Theater Karolos Koun, Ms. Simatou returned to her alma mater to share her knowledge and passion with DEREE students, as a Theater Arts instructor. Our alumna was also accepted by the Royal Academy of Dramatic Art (RADA) in London and successfully completed the Contemporary Drama program.
Ms. Simatou recently spoke to Book Tour Magazine about her career's most thrilling role in Αυτοκρατορία (English Title: I Have Your Data), a play by Georgios Veltsos, which was directed by Michail Marmarinos, and staged at the National Theatre of Northern Greece. Our graduate also talked about her latest project based on the work of the 20th century Austrian writer Hermann Broch, which draws parallels to the current crisis faced in Greece. The interview also explores the powerful ability of theatre to bring literature to life.
To read the full interview on Book Tour Magazine, click here (GR)