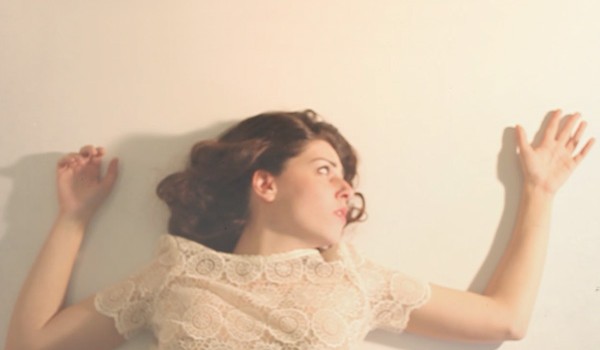 Theater director Nadia Foskolou (Pierce '92) gave us a wonderful interview in November, where she spoke to us about working in New York and Athens, as well as her past, current and dream projects. Nadia is now in Athens to bring back to the stage, for a third round of performances, a play which has been incredibly well-received by critics.
Collaborating with costume designer Vassiliki Syrma (Pierce '96), the two alumnae invite us to a special ACG Community performance of the successful production, Address Unknown (Παραλήπτης Άγνωστος), which was also loved by the audience, who voted it Best Short-Term Production in the 2015 All4Fun Theater Audience Awards.
Originally written in 1938 by Kathrine Kressmann Taylor, the story follows the rise and fall of the relationship between two childhood friends amidst the weighty context of 1930s Germany. This theatrical staging of Kressmann Taylor's best-selling epistolary novella captures humanity at a historical moment of transformation, inviting us to question the role of personal responsibility in moments of significant crisis.
Critical Acclaim & Press Coverage
"Simplicity and clarity in the directorial viewpoint, substance and exquisite economy of means and time by director Nadia Foskolou. […] Within less than an hour, we are able to follow the rise and fall not only of a male friendship, but also of an entire ideology of intolerance and denial. And this, in itself, particularly in our times, is of invaluable importance." – Grigoris Ioannidis, Efimerida ton Syntakton
"It is this art that we need." – Panagiotis Frantzis, UNFOLLOW, May 2014 Issue 23
Nadia Foskolou talks about Address Unknown in deBóp interview
The Team
Direction & translation: Nadia Foskolou (Pierce '92)
Costumes: Vassiliki Syrma (Pierce '96)
Scenic & video design: Mikaela Liakata
Lighting design: Vassilis Klotsotiras
With: Dimitris Agartzidis, Achilleas Vatrikas
The Performance
Thursday, March 31 at 21:00 at Κέντρο Ελέγχου Τηλεοράσεων
The tickets are 10 euros (students: € 8, unemployed: € 5) and seats are limited, so if you would like to attend or make a reservation you can contact the ACG Office of Development and Alumni Relations:
[email protected] +30 210 600 9800 ext. 1037, 1379
For more on the performances and the location of the theater, please see the Facebook event.