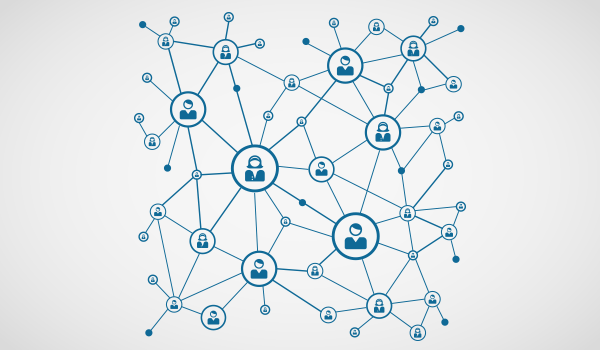 Alumni & Friends on Campus to Share Success Tips 
Esteemed Deree & Pierce alumni will return to their alma mater, to share their experiences in the Communication Industry with fellow graduates, current students, and faculty.
The Deree Communication Society and Management Society, in collaboration with the Office of Development and Alumni Relations are holding a conference titled "Communicate Your Way to Success" on Tuesday, March 29 exploring the relationship of Communication to Business. The event will look at, among other topics, what it takes to succeed in the Communications industry, as well as ways in which youth employability can be increased.
The event includes a presentation by Gareth Zundel, Marketing & Communications Director at the Libra Group, a coffee reception with time to catch-up and network, engaging panel-form discussions, and brief presentations by the speakers:
Aphrodite A. Bletas, (Pierce '70)
President at Hellenic Chinese Center for Entrepreneurship
Dimitris Kordas, (Deree '85 – Pierce Parent 2011)
Joint CEO at JWT Athens, a real-life Mad Men international ad agency
Gina Kyvetou
HR Director Greece & Cyprus at Coca-Cola Hellenic Bottling Company
Anastasia Sideri
Public Affairs and Communications Director at The Coca-Cola Company Southeast Europe
The "Communicate Your Way to Success" conference will take place on Tuesday, March 29, 13:00 – 17:00, at the John S. Bailey Library, Upper Level. To view the program, please click here. The event will be open to the public.
---

Gareth Zundel,
Head of Communications, Libra Group
Gareth Zundel has been in the PR and communications industry for over 35 years. Following a psychology degree from City University, London he joined ITT as a Commercial Intelligence Officer in 1979 before becoming a partner at Harvard Public Relations which later became one of Europe's leading high tech and healthcare PR practices.
Gareth was part of the management team that sold Harvard to Chime Communications Plc in 2000. He became Managing Director of Harvard a year later and was then appointed Executive Chairman of the company's healthcare division before joining Libra Group in 2007. As Head of Communications he oversees all of the group's branding, publicity and marketing activities.
The Libra Group is an international business group comprising 30 subsidiaries active in 35 countries across six continents. The group has principal operations in shipping, aviation, real estate, hospitality and energy as well as a range of diversified investments.