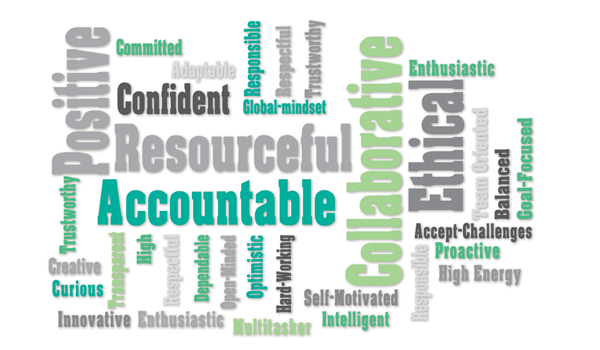 Building on the success of the International Internship program, launched in 2012, ACG developed the local Apprenticeship & Internship Program in Fall 2015.
The alarmingly high unemployment rate, the growing need to bridge the skills-gap, as well as the wish to offer more opportunities to our students, was what lead us to design a similar local internship/apprenticeship program for Deree students in Greece. The program is most beneficial for those who wish to combine their studies with hands-on experience in an interning position related to their studies.
Benefits for the Students
The benefits for the students and partner companies alike, are multiple. Gaining practical experience leads to an even more rewarding college experience, as well as better employability outcomes. What's more, the students learn valuable life skills and become self-reliant, as well as becoming acquainted with business practices. By interacting with their chosen sector, students can also begin to build a network of professional contacts and mentors while still at college.
Benefits for the Partner Companies
Partner companies have the opportunity to empower the younger generation by offering valuable hands-on involvement, work experience, and the skills needed to adequately prepare them for the global marketplace. The company offering these opportunities ultimately also helps bridge the skills-gap, with the end goal of combatting the global issue of youth unemployment.
The companies also come in direct contact with the upcoming talent pool; by having such access to some of the brightest, most enthusiastic, and creative young people, your company can be infused with innovative ideas and fresh perspectives.
The Program
The program includes the option of part-time or full-time work, for a duration of 3 –6 months.
The apprenticeship is part-time and is conducted for educational purposes. In this case, the partner company undertakes the task of training students, providing them with further knowledge and a deeper understanding of their field of study at ACG.
In the case of a full-time internship, the student is hired by the partner company through a temporary employment contract.
At The American College of Greece, we firmly believe that it is only through synergies that we can collectively achieve the best results, which is why we ask for your collaboration in order to provide our students with the opportunity of starting their careers armed with work experience.
For more information on the program, or if you wish to further discuss how you can participate, please contact the Office of Development & Alumni Relations:
Mary-Irene Triantafillou (Deree '89), ACG Executive Director of Development t. +30 210.600.9800, ext.: 1239 or [email protected]
Maria Laina (Deree '94), ACG Executive Director of Development & Alumni Relations t. +30 210.600.9800, ext.: 1035 or [email protected]