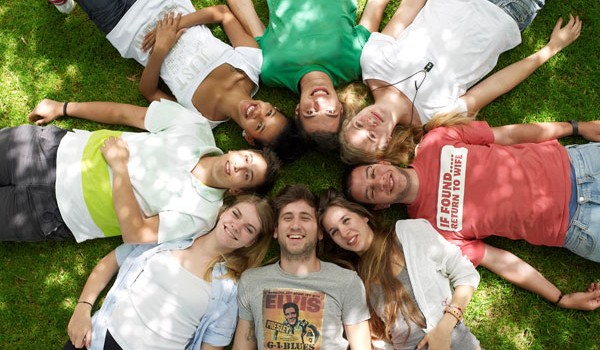 Together you have made a difference, thank you!
The American College of Greece would like to express its gratitude to all of you who have supported the school through an Annual Fund donation. You prove that there is incredible strength in numbers. Every donation, no matter the size, is meaningful as it all adds up to make a significant difference in the lives of so many ACG students.
From President David G. Horner:
Few educational institutions share ACG's mission: "To add distinctive and sustainable value to our students, Greece, American education, Hellenic heritage, and to the global community through transformative teaching, scholarship and service."
To achieve this mission, ACG has placed great emphasis in recent years on providing students with financial assistance – through scholarships, grants, work-study and internships. The need for such assistance has grown dramatically with the Greek economic crisis. ACG's goal for 2015-2016 is for more than 2,000 students to receive assistance (42% of all ACG students), up from 20% in 2012-13. Annual Fund donors have significantly assisted in this effort as 100% of their donations are credited towards this goal.
Our students are the future; they have the ability to change the world, armed with the knowledge and experience gained during their time at ACG. Annual Fund donors, by supporting ACG's financial assistance program, play an important role in the journey of our students.
To find out more about how you can support ACG and students through the Annual Fund, please click here.
To learn about ways to create a scholarship fund at ACG, or to contribute to existing funds, please click here, or contact the Office of Development & Alumni Relations:
Mary-Irene Triantafillou (Deree '89), ACG Executive Director of Development t. +30 210.600.9800, ext.: 1239 or [email protected]
Maria Laina (Deree '94), ACG Executive Director of Development & Alumni Relations t. +30 210.600.9800, ext.: 1035 or [email protected]