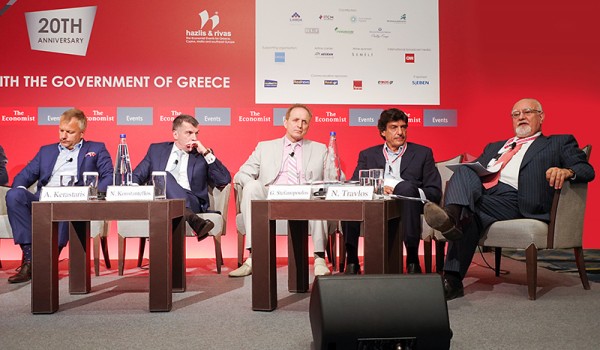 Alba recently participated in the high profile event "20th Roundtable with the Government of Greece," organized by world-renowned newspaper The Economist.
Distinguished speakers from around the world joined the conference that took place this June in Athens to discuss and brainstorm current issues such as the ongoing migrant crisis, the economic stability of EU member states, and the government's policies for the coming months.
Among others, the main speakers included: Daniel Franklin, executive editor, The Economist; Joan Hoey, senior analyst and regional manager, Europe team, The Economist Intelligence Unit; Alexis Tsipras, Prime Minister of Greece; and Kyriakos Mitsotakis, leader of the main opposition and president of the New Democracy party.
Professor Nickolaos Travlos, Dean of Alba, was a speaker at the panel discussion "Greece Today and Tomorrow: Envisaging New Business Models for Growth." The panel's focus was new ideas and business strategies, and financing for growth and competitiveness. Among the speakers of the panel were representatives from the government and from business. Dean Travlos spoke about "education as a means of improvement of financial competitiveness and growth," while he also proposed several reforms for the state universities, and for the establishment of private (mainly not-for-profit) universities.
More information can be found here.