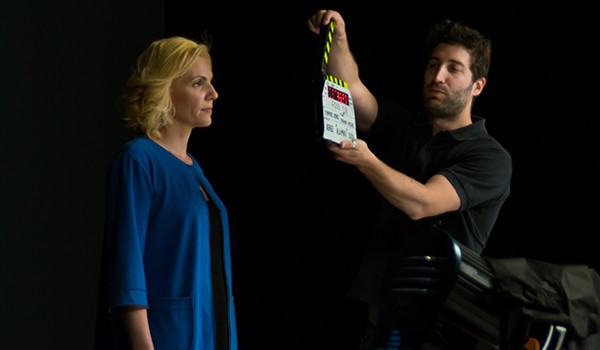 One of Deree's best assets is, by far, its alumni. For this reason, the latest Deree communication campaign features the stories of four inspiring alumni, who tell us how Deree helped them shape their personality and forge their own path in life. Through the interview-style coverage, these four stories highlight the transformative power education can have, how it can help individuals invent themselves, and achieve their goals.
So, in early June, Konstantinos, Antonis, Aphrodite, and Iris came to the set and shared childhood dreams, stories from Deree, and their life after graduation.
Konstantinos Dagritzikos
Konstantinos is the owner and art director of six d.o.g.s, a very popular, all-day/all-night cultural entertainment center in the heart of Athens. For many city-dwellers, six d.o.g.s is a favorite spot to enjoy live music, have an afternoon coffee in the garden, or to see exhibitions of upcoming artists.
Antonis Fiorakis
Antonis is the founder and CEO of incrediblue, an online platform for yachting holidays. Incrediblue is the No.1 online booking platform for sailing holidays in Europe, offering sailing adventures and island-hopping trips in the Greek islands for families and friends on a skippered yacht.
Iris Malama
Iris is the co-founder and marketing director of Rho, a wholesome foods company with healthy products – such as fresh, curly kale leaves in a tasty nutty sauce ­– based on the use of natural, local and fresh quality ingredients.
Aphrodite Stathi
Aphrodite is the executive director of ELIZA-Society for the Prevention of Cruelty to Children, one of the very few specialized charitable organizations in Greece whose exclusive purpose is to protect and promote the rights of children, who have suffered or run the risk of suffering neglect or abuse, and the only organization focusing on preschool-age children.