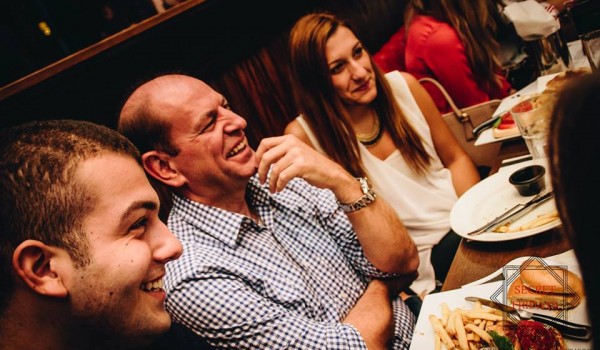 Academic societies at Deree are a vital part of college life, offering students the opportunity to engage and collaborate with faculty in an academic discipline, to attend lectures and seminars, and to participate in excursions and a wide range of activities that provide a deeper understanding of students' fields of interest.
Even more, societies are a hub of creativity, as showcased by the Deree Marketing Society; this September, the Society members with the support of their advisor, Professor Ioanna Mitropoulou, initiated an exciting new project called "Secret Fridays."
Every third Friday of the month, the Society invites a professional from the marketing industry to share their experiences and insight with members of the Society. Students of the bachelor's degree program in Marketing are given the chance to take part in these events, allowing for a more personal discussion to occur. Furthermore, though the time and date of the events are announced, the featured guest and meeting point remain a secret, shared only with the registered participants.
The Secret Fridays event series launched with our Deree '89 graduate Nikos Negas, now General Manager of TGI Fridays. Nikos was an active Deree student and president of the Student Union, with significant marketing experience prior to his current role.
The students, accompanied by Professors Ioanna Mitropoulou and Paraskevi Sarantidis, met with Nikos at the TGI Fridays restaurant in Ampelokipoi for a delicious dinner. The group got to discuss innovative marketing practices in the field of casual dining over crispy potatoes and spicy, honeyed chicken crisps, they shared marketing "success stories," and exchanged ideas about the field, and their future careers.
The night was documented by the beautiful photos taken by Marketing student and Society member Ersi Drosou.
More exciting meetings to come, stay tuned!