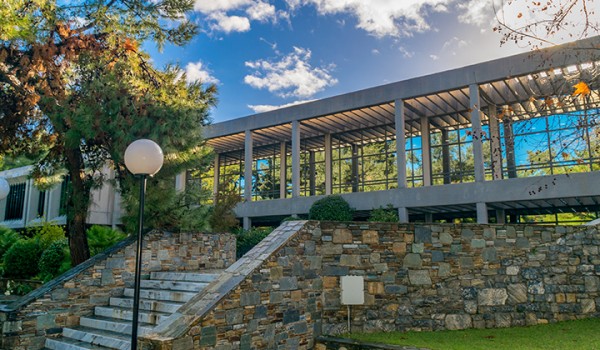 The American College of Greece is honored to have been awarded $300,000 by USAID (United States Agency for International Development), in order to establish a Simulated Trading Room, which will replicate a real-world trading experience and function as a classroom and laboratory.  This is a unique and advanced learning environment in which our students, and the Greek business community can learn to excel in the financial services industry.  This project will increase students' knowledge of financial services, faculty research related to financial trading, employability of graduates, and regional awareness of financial markets.
The lab – construction of which will begin in the summer of 2017 and slated to open in January 2018– is made possible by the generous support of the American people through USAID's American Schools and Hospitals Abroad (ASHA) program. The grant program provides assistance to schools, libraries, and medical centers outside the United States by supporting construction, renovation, and the procurement of scientific, medical, and educational equipment. Since its inception in 1947, ASHA has assisted more than 250 institutions in over 70 countries.
More information can be found here, under the section Partners in Education, Science, and Innovation of the U.S. – Greek Partnership statement by the White House Press Office.