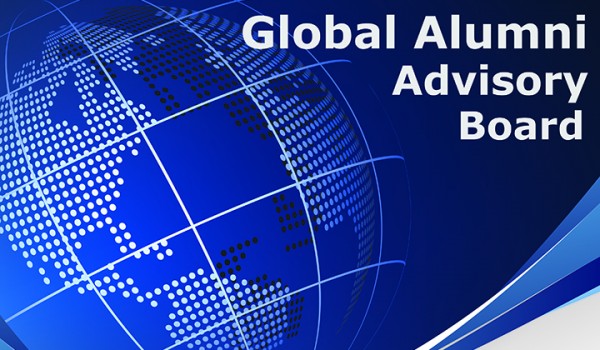 In fulfilment of President David G. Horner's vision, The American College of Greece (ACG) established a Global Alumni Advisory Board (GAAB) in October, 2016.
The purpose of this new committee, comprised of thirteen accomplished alumni, is to build and maintain a network of charismatic and willing ACG alumni that can support a wide range of value-adding initiatives in line with the mission of ACG: "To add distinctive and sustainable value to our students as well as Greece, American education, Hellenic heritage, and the global community through transformative teaching, scholarship and service."
This is especially valuable in the challenging circumstances that Greece and its youth currently face.
Through the GAAB, the institution aims to: unite ACG alumni around the world; capitalize on the leadership, expertise, and talents of each GAAB member; and connect and serve alumni sustainably in their greater community. The GAAB members will also serve as ambassadors of the institution and work to actively engage other alumni in the life of The American College of Greece.
Members
Alex Aldous – Pierce '98
New York City, Connecticut, US
General Counsel and Corporate Secretary, The Chef's Warehouse
Sophia Angelis – Deree '90
United Kingdom
Global Marketing Excellence Director, Brown Forman
Nikos Artavanis – Pierce '98
Massachusetts, US
Assistant Professor of Finance, Isenberg School of Management, UMass Amherst
Hiro Athanassiou – Pierce '77 and Deree '81
Athens, Greece
Chairman, ELAIS – Unilever Hellas
Tessie Catsambas – Pierce '79
Washington, D.C., US
CEO/CFO, EnCompass LLC.
Antony Contomichalos – Deree '81
Greece / NYC, New York, US
President, MacArthur Capital Group
Dean Dimizas – Deree '96
Massachusetts, US
Managing Director, Cambridge Associates LLC.
Christina Economou-Majouri – Pierce '98 and Deree '02
New York City/New Jersey, US
Project Manager, Linde Group
Paris Kafantaris – Deree '80
Greece/Switzerland/Dubai
Consultant/Entrepreneur
Antonis Kocheilas – Deree '98
Illinois, US
Managing Director and Head of Planning, Ogilvy & Mather Chicago
Makis Kosmatos – Deree '90
South Africa
Managing Director, Johnson & Johnson, Sub-Sahara Africa Cluster
Marios Mitromaras – Deree '93 and Alba '00
Greece
Vice President Business Development Emerging Markets, Intralot
Nikos Tsafos – Pierce '98
Washington, D.C., US
President, Enalytica