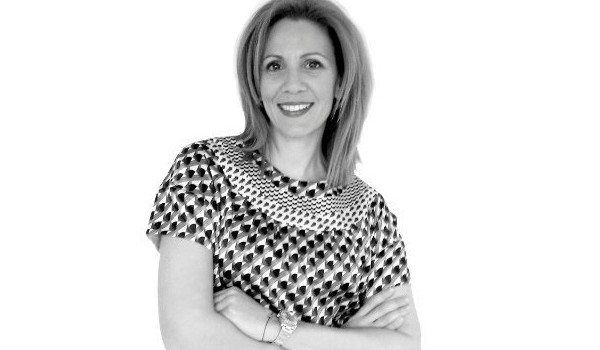 DEREE '99 graduate, Aphrodite Stathi has spent the better part of the last two years being a passionate, caring and fearless voice, speaking up loudly enough for the world to stop and pay attention to the atrocities taking place behind closed doors.
Ms. Stathi graduated from DEREE with a Bachelor of Arts in Psychology, after which she went on to earn an MSc in Organisational and Social Psychology from LSE. With over 15 years of experience as a communication professional, her previous position being Head of Business Development and Corporate Affairs for the V+O Group Greece, our alumna now uses her drive, experience, and expertise, to make a social impact through her work as Executive Director of ELIZA – Society for the Prevention of Cruelty to Children, the sole organization in Greece to specifically target abuse toward children.
We were happy to welcome Ms. Stathi back on Tuesday, December 1, and to hand over the podium to her for the annual Communication Contexts week, organized by the Communication Society and the Department of Communication. Ms. Stathi's presentation, titled "How to Succeed as an NGO Fundraiser" was a friendly, interactive workshop for students and faculty alike.
The Story
Eliza was a young girl from New York who died in 1995 from parental abuse at the tender age of only six. However, this brutal loss of life was not forgotten, as she became a powerful symbol to the residents of the city and was even on the cover of TIME Magazine. Her story inspired the signing of the "Never Again" manifesto and led to the introduction of "Eliza's Law" that redefined the responsibility of the state and of social services in regard to child protection.
What does this little girl all the way in New York have to do with Greece? Well, prior to her death, Eliza was financially supported in the U.S. by Marina Karella and her husband, Prince Michael of Greece. Her tragic death and the way the community in the United States responded, led the couple to establish the non-profit organization ELIZA in Greece in 2008, where the support and protection for neglected and abused children was even scarcer.
A data-driven, strategic professional, Ms. Stathi shared the recent numbers, which show that there is still an astonishing amount of work that needs to be done to protect children in Greece. In the past year, 1 in 2 children have been victims of psychological or physical violence; 1 in 10 have been victims of severe sexual abuse; a situation even more terrifying, considering that 9 out of 10 cases are estimated to go unreported.
ELIZA's Work
The non-profit organization safeguards and promotes the rights of children who have suffered, or are in danger of suffering, abuse and neglect, specifically from the ages of 0 to 5. In collaboration with the SOS Children's Villages of Greece, they have founded the SOS-ELIZA Home for children of preschool age in Maroussi, their first action of many that followed.
The Home constitutes a model institution, staffed by highly motivated professionals that can, at any time, care for 18 babies, toddlers, and young children up to 5 years of age, who have suffered neglect and abuse. It provides:
immediate protection and shelter
psychological support and legal support
interdisciplinary evaluation of both child and family by a team of specialized staff
individual, comprehensive treatment for a period of 18 months
One of the key challenges the organization faces is the lack of awareness and engagement, especially since abuse remains a taboo topic. Ms. Stathi's team reinforced the design and implementation of high-impact awareness campaigns aimed at prevention, which targeted the general public, and are expanding their reach through national and international press, sharing a strong, positive story.
ELIZA's cause recently received the attention it deserves on a national level, with a series of events organized for the World Day Against Abused Children, on November 18. A panel discussion was held by professional women, including Ms. Stathi and Professor Tinia Apergi of the DEREE Psychology Department (a DEREE graduate herself), where they discussed the issue of children's safety and wellbeing from a number of fields, also stressing the importance of research. A similar talk took place on the Greek TV channel ERT, which you can find here.
For more information on ELIZA – Society for the Prevention of Cruelty to Children, and to see how you can support their impactful work, please visit their website, and make sure to follow them on social media!