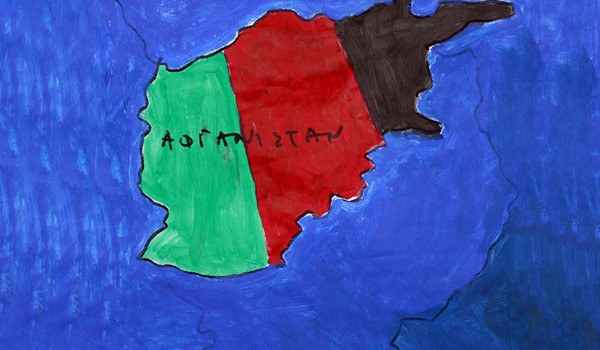 On Wednesday, December 16, a wonderful thing happened on campus; children laughed, and children played.  That is what kids are meant to be doing after all, isn't it? That and learning, in between doodling in their notebooks, questioning everything, and running around like little maniacs as soon as school's out for summer.
However, that's not the case for a heartbreakingly large number of children. In the midst of one of the worst refugee crises our world has seen, Greece has found itself right in the middle of it. With hundreds of people risking their lives daily to reach a "promised land" that's suffering from its own economic crisis, we are reminded of how lucky we are to still have this much, and how much we still have to give.
Fresh stories of kindness, humanity, and bravery from the islands surface daily, where people have stormed the beaches to offer the shirts off their backs; everyone is trying to do their part and offer the refugees a moment of solace and comfort.
Such was the case on a crisp, sunny Wednesday morning in December when about 60 refugee children, primarily from Syria and Afghanistan, arrived at the PIERCE campus. The children are housed at shelters for unaccompanied minors and other vulnerable groups, financed by Norway through the EEA Grants and run by Médecins du Monde Greece (in Athens), Praksis (Stegi+ in Athens and Patra) and Nostos ("Mellon" in Athens). The children made the journey with the support of the Royal Embassy of Norway, in collaboration with the International Organization for Migration (IOM).
The Main Corridor of PIERCE had works of art on display that the children created in workshops at the shelters that were run by artist Christina Nakou through a program organized by Médecins du Monde Greece (MdM-GR) and the Greek Council for Refugees (GCR), entitled "Reception Center for Vulnerable Asylum Seekers," and financed by the Norwegian Embassy. The exhibition was run with the theme of "Magic Carpets: paintings en route" and was launched at the first TedX Kids event in Greece, which was hosted at The American College of Greece, on December 12, 2015.
Professor Anna Xenou and the Gymnasium Student Council members from PIERCE had planned a full, fun day ahead. The visiting children joined PIERCE students in a drawing session, chatted, listened to music, and got to know each other. The real fun began when the medley of children made its way to the courts; some kids jumped at the sight of basketballs and volleyballs, already splitting into teams, and others kept on going till they reached the sunlit soccer field, where they hit the ground smiling.
Others sat around the courts and talked as best as they could with each other, whether in English, Greek, or Arabic, with students offering the shyer children snacks using the Arabic phrases they were given on a piece of paper. Later, the children moved on to the Cafeteria, where the College provided a hot meal for everyone and gift bags for the children, including notebooks and drawing pads.
Anastasios Yfantis, social worker at MdM-GR said, "This visit is very important as it provides the children with a different setting and a chance to get away from their troubles and burdens." MdM-GR operate a shelter for vulnerable groups such as the visiting children, with one of the organization's most important aims being family re-unification, Mr. Yfantis said.
The organization also has a long-standing friendship and collaboration with the Greek Council for Refugees, whose representative that day was PIERCE 2000 graduate Marios Kotetsis. Now a social worker, Mr. Kotetsis said with a smile on his face that he felt very emotional to be back in his old school, adding, "I feel that you've really welcomed all of us here today!"
During this carefree day, a couple of things stood out. Firstly, we should all take lessons from children- they see no race, no creed, and no borders, physical or otherwise; they're happy to share, laugh and play. Secondly, there are many, many people working hard behind the scenes to help refugees, and make at least some parts of their on-going journey filled with safety, warmth, kindness, and a splash of color.
The third and last thing that stood out was how incredibly proud our PIERCE students made us, taking excellent care of their guests- whether by lifting up little ones on their shoulders so that they can reach the basketball hoop, or taking them by the hand to show them around.
When asked about how his day was, G., a 14-year old student said, "Today was really nice, seeing the children smile made us all twice as happy! After seeing their artwork- it was upsetting, and I understood what they've been through, so I wanted to make this day as special as possible for them."
For more on the organizations, and ways in which you can support their work, please visit their websites:
Greek Council for Refugees – International Organization for Migration – Médecins du Monde – "Mellon" – Praksis  – Stegi+
Find more information on the Royal Embassy of Norway: www.norway.gr – www.EEAgrants.org