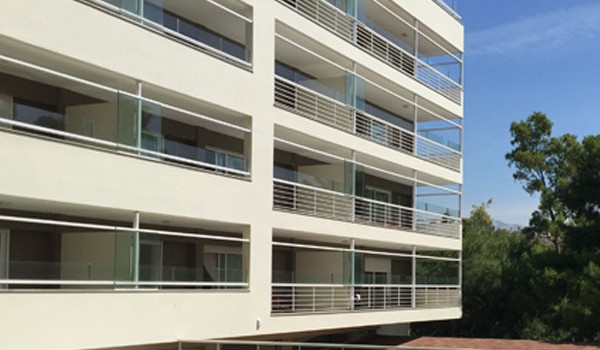 Housing for Greek Students from out of Attica
The American College of Greece would like to express its gratitude to P&G Hellas who believe in our mission and vision, and have partnered with us to support the Housing in ACG Residences for Greek Students from out of Attica program, which started this Fall 2015-16.
P&G's Mission
P&G's mission is to make products and services of superior quality and value, aiming to improve the lives of people now and for generations to come. They are committed to making our every day better, in small but meaningful ways when taking care of our home, our families and ourselves, at moments such as shaving, brushing teeth, caring for our baby, cleaning the house or doing the laundry with well known trusted brands such as Gillette, Ariel, Oral-B, Fairy, Always and Pampers.
This is a company with a long history of supporting local communities in every market they are present in since their establishment more than 175 years ago. More specifically for Greece, their focus during the recent years of the unprecedented financial crisis is in helping the country return to growth and in this context, amongst other programs, they support young people gain access to a quality education so that they can explore their full potential. This is now needed more than ever and it is really crucial for the future of our country. P&G values integrity, leadership, ownership, trust and passion for winning and considers its people who are mostly recruited as young graduates and are consequently educated and developed internally, its most important asset.
The Scholarship
Being a company with the home in focus, P&G channels its corporate social responsibility acts at global level around providing the home essentials to those in need. Combining the global strategy with the local need, P&G is committed to helping provide DEREE students the experience and comfort of home when needed, by funding the Housing in ACG Residences for Greek Students from out of Attica program.
Through this effort, P&G Hellas supports two entering DEREE students by covering their full, annual residential fees for a double room, so that they can attend and enjoy Fall and Spring semester, and Summer Session I, without the added burden of worrying about housing.
This scholarship by P&G Hellas lightens the financial burden of families who wish to send their children to Athens to study at DEREE, offering the students a value added experience in a safe, comfortable, and enriching environment, as well as access to a world of opportunities, and a holistic student experience with a full range of co-curricular and extra-curricular programs at DEREE.
Thank you P&G Hellas!
To find out more about this scholarship, please click here.
To check out what other opportunities P&G might have in store for you, visit their career page here.
To learn about ways to create a scholarship fund at ACG, or to contribute to existing funds, please click here, or contact the Office of Development & Alumni Relations:
Mary-Irene Triantafillou (DEREE '89), ACG Executive Director of Development t. +30 210.600.9800, ext.: 1239 or [email protected] – [email protected]
Maria Laina (DEREE '94), ACG Executive Director of Development & Alumni Relations, ext.: 1035 or [email protected] – [email protected]