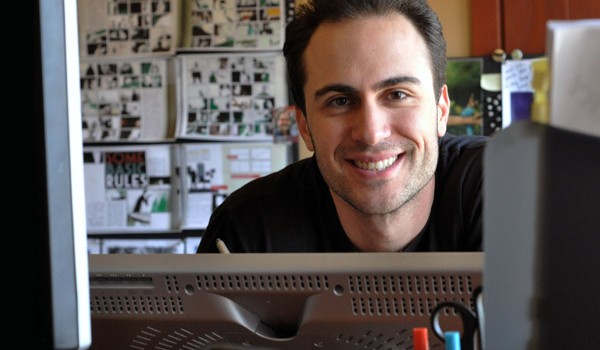 Spyros Tsiounis graduated from Pierce in 1993, and since then has been busy working at entertainment titans such as Lucasfilm, Dreamworks, Sony, and more!
When Spyros graduated, he headed straight to the U.S. to study Film at the University of Southern California (USC), before transferring to the California Institute for the Arts (CalArts) to specialize in Animation. After his university studies and further computer animation training, Spyros moved to Los Angeles to focus on story development, and has since worked on successful and much-loved productions such as Galaxy Quest, Star Wars: The Clone Wars, Stuart Little, Kung Fu Panda, and Shrek Forever After, to name but a few…
Spyros was recently interviewed on Zerply Industry Magazine, where he spoke about his 18 years of experience, the industry, and his hopes for the future. Our graduate also discusses the process of managing and directing the independent production of the animated short film titled Them Greeks…!, made possible by people from all around the world coming together as a team to collaborate in this wonderful project.
The film, currently in production, has relied on alternative production methods and funding channels, with the hope of proving that animation is a world that is open to everyone, from kids to adults, and from large studios to independent artists. The Pierce alum said, "I wish that the team I am working with on Them Greeks…! gets to contribute to this vision by finishing the short film as proof of what is possible. If we succeed, we hope to have shown that we have the capacity and talent to handle such productions professionally. Either by telling the stories we ourselves are passionate about, or by helping other independents do so, or both."
We wish our graduate and his team continued success, and look forward to the new film!
Read the full interview on Zerply (EN), and support Them Greeks…! on the official Facebook, Instagram, and Twitter accounts.
For more information on Spyro's work you can check his IMDb page.