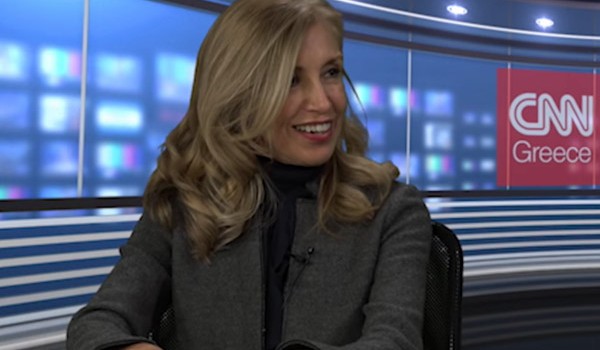 Newly launched in Greece media titan CNN.gr hosted ACG's Vice President of Marketing and Pierce alumna, Niki Boutari. An insightful interview, covering various ACG aspects, spanning its 140-year history, its educational mission, as well as the financial assistance programs, and further academic opportunities offered by the College.
VP Boutari highlighted the need to raise awareness regarding non-profit education in Greece, and explained some of the differences between private education, and the American independent education model followed at ACG. She further reflected on the liberal character of education at ACG, that aims to develop the students' personality and equip them with valuable tools for the global professional arena.
When asked about the parallel studies program at Deree, VP Boutari explained the benefits of this initiative, and focused on its potential as a first step of collaboration between the public and independent education sectors.
Watch the full interview in the video below (GR).