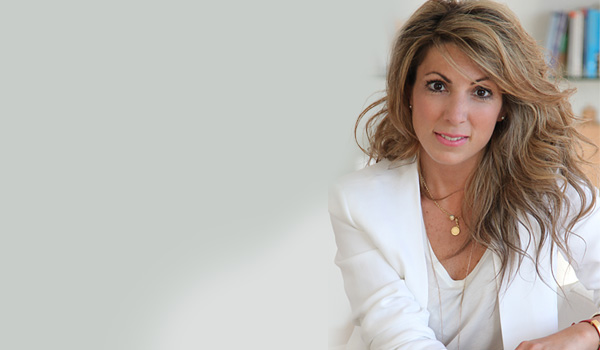 Aggeliki Pappa graduated from Deree in 1999 with a Bachelor of Arts in English Literature, and furthered her studies at the University of Birmingham in the UK, with a Master of Education in Inclusion and Special Educational Needs, Speech and Language Difficulties (EFL), including social emotional difficulties. Aggeliki has also conducted her own research, and spent many years working as an EFL special educator.
With her integrated knowledge and experience, the Deree graduate decided to set up the award-winning educational organization "I Love Dyslexia" (ILD), the first in Greece and internationally to offer highly specialized and holistic EFL teaching to students with learning differences, applying experiential methodologies in every day lessons. Aggeliki feels privileged to work with her unique students with dyslexia and learning differences, and has been a spokesperson raising awareness of learning difficulties.
Her students' international EFL certificate pass rate is at an impressive 100%, and her pupils note they have seen a substantial improvement in their academic performance in general, as well as in their emotional well-being. Over the years, Aggeliki has changed the lives of more than 800 students and, by further coaching almost 1,500 EFL teachers in collaboration with the Ministry of Education, she has ensured that even more lives are improved. "As an ACG graduate, I am proud to carry with me the values I was instilled with throughout my studies at Deree," Aggeliki said, stressing also that she will continue to champion for equal access to education.
Recently, ILD was also awarded for being one of the 10 Top Innovators in Greece, IDL being the only one in the field of education, in the national competition of the Greek Federation of Industries and Eurobank, "Greece Innovates 2015."
Keeping all of this in mind, it is truly wonderful that Aggeliki's hard work and dedication has been recognized at a higher level than ever before, as she was nominated for the Global Teacher Prize 2016, also known as the "Teacher's Nobel Prize"!
The competition is now in its final stages, and our alumna has made her way into the Top 50 Finalists among inspiring teachers from across the globe. Join us in congratulating our alumna Aggeliki Pappa for her exciting achievement, and spread the word because, #TeachersMatter!
Aggeliki's Teacher Profile on Facebook and on the official website
For more information: I Love Dyslexia – Global Teacher Prize