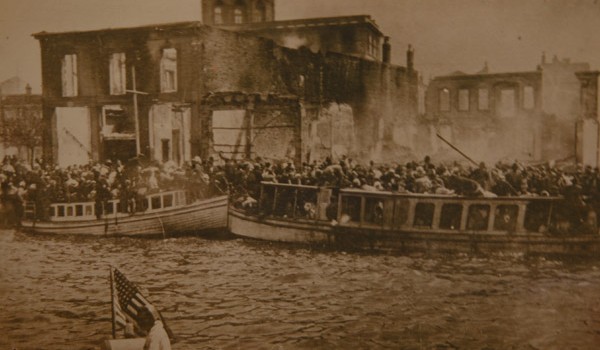 In the context of a series of events celebrating the College's 140-year anniversary, the annual Venizelos Chair lecture will focus on theSmyrna destruction, an event that changed the course of history for The American College of Greece, which was established in Smyrna in 1875 and relocated to Athens right after the catastrophe.
The American College of Greece is honored to present this year's Venizelos Chair lecturer, Professor Lou Ureneck. Mr. Ureneck, Director of the Master's concentration in Business and Economics Journalism at Boston University, has served as editor-in-residence and Nieman fellow at Harvard University, as senior editor at the Philadelphia Inquirer, and as editor-in-chief of the Portland Press Herald.
He is the author of Backcast (2007) which won the National Outdoor Book Award for literary merit, Cabin (2011), and the recently published The Great Fire – One American's Mission to Rescue Victims of the 20th Century's First Genocide (2015). His latest book tells the fascinating story of a Methodist Minister and an American naval officer who helped thousands of refugees escape the great fire of Smyrna in 1922.
The lecture will take place on Thursday, March 10 at 19:00, at the John S. Bailey Library's upper level.
For more information, please click here.