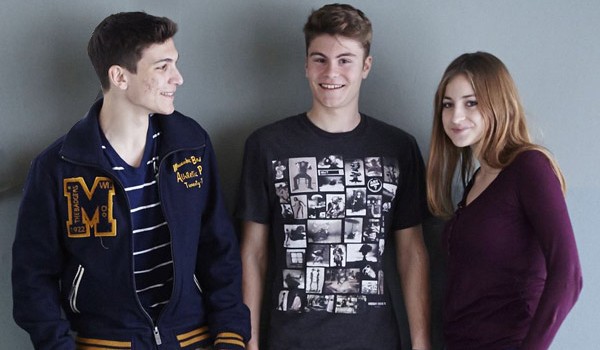 Pierce – The American College of Greece proudly announces that it is officially an International Baccalaureate World School, authorized to offer the IB Diploma Program (DP), starting in the academic year 2016-2017. The IB will be available alongside Pierce's Greek educational program, and is recommended for students who wish to further their studies abroad.
The IB DP two-year syllabus was developed by a team of acknowledged teachers and professors with extensive experience in the IB program, leading to the creation of a stimulating and versatile educational program that combines the IB values, with Pierce's identity and vision.
Pierce's validation as an IB World School "is a momentous step in the history of the school, and the success of the long process of application for authorization is the result of a magnificent team effort," said Principal Olga E. Julius.
The IB Diploma Program solidifies Pierce's international character, and seamlessly complements the school's long-standing mission to offer its students all the skills needed to wholly develop their personality, responsibly and with ethos, and to become sensitive, free-thinking, and respectful global citizens.
As the IB DP will be offered in parallel to the Greek mainstream program, it offers students the opportunity to be fully integrated in the school's bustling student life, and to become dynamic and active members of the ACG community. The small classes of 10-15 students, in combination with the available afternoon supplementary classes, will offer students the necessary support to succeed in a challenging and worthwhile program.
What is IB?
Founded in 1968, the International Baccalaureate® (IB) is a non-profit educational foundation offering four highly respected programs of international education that develop the intellectual, personal, emotional, and social skills needed to live, learn and work in a rapidly globalizing world. Schools must be authorized, by the IB organization, to offer any of the programs.
The IB Education
The IB challenges students to excel in their studies and in their personal development, with the aim to inspire a love of learning throughout life that is marked by enthusiasm and empathy. The IB aspires to help school develop well-rounded students, who respond to challenges with optimism and an open mind, are confident in their own identities, make ethical decisions, join with others in celebrating our common humanity, and are prepared to apply what they learn in real-world, complex and unpredictable situations.
The IB Mission
The International Baccalaureate® aims to develop inquiring, knowledgeable and caring young people who help to create a better and more peaceful world through intercultural understanding and respect.
To this end the organization works with schools, governments and international organizations to develop challenging programs of international education and rigorous assessment.
These programs encourage students across the world to become active, compassionate and lifelong learners who understand that other people, with their differences, can also be right.
What is the IB Diploma Program?
The IB DP is an academically challenging and balanced program of education with final examinations that prepares students, aged 16 to 19, for success at university and in life beyond. It has been designed to address the intellectual, social, emotional and physical well-being of students. The program has gained recognition and respect from the world's leading universities.
The first IB program group will run with 35-40 students of second-year high school students (Β' Λυκείου). For students of the first year of high school (Α' Λυκείου) who wish to enroll in the Pierce IB Diploma Program, entry exams will be held on Saturday, May 14 at 10:00 and, based on the exam results, academic scholarships will be available to students.
If you would like to experience Pierce first-hand, join on Sunday, April 10 at 11:00 for Discover Pierce Day!