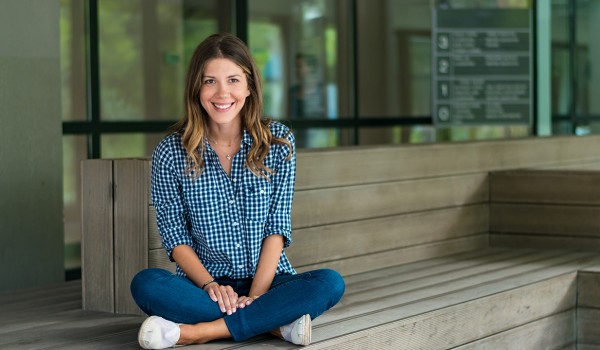 Our interviews with Deree graduates who pursued their dreams and created exciting careers just keep coming in! In September, we welcomed five alumni on campus for a stroll down memory lane. They shared their own Deree stories with us, and we are excited to share them with you!
Christina Tsalopoulou
Christina's story is ACG all the way: After graduating from Pierce, she went on to study Communication at Deree – on a merit scholarship. She graduated in 2011 with a BA and an MA in her hands, ready to take on the world. First stop? New York City! Christina now works at OMOSPONDIA Foods Products as Brand Manager, as well as in Product Development.
Nikos Sfakianakis
Nikos certainly has a multi-faceted personality: After graduating from Deree in '96 with a Bachelor of Science in Marketing, he worked as a stock-broker, before deciding that visual anthropology was his real passion. Today he is a location manager, ethnographic filmmaker, and co-founder of the Athens Ethnographic Film Festival! What role did Deree play in his impressive story? Watch the video and find out!
Sofia Kamareta
Sofia graduated from Deree in 2005, after studying Management with an emphasis on Human Resources. During her college years, Sofia learned just how much she is capable of achieving, and the value of believing in herself. Now she uses her resilience and belief on a daily basis as Project Coordinator at the NGO Together for Children!
Ariadne Lada & Vicky Charitou
Ariadne and Vicky graduated from Deree in 1996 with bachelor's degrees in Psychology and Economics respectively, without having ever crossed paths… Years later, they found each other through their work as Executive Coaches at the PRAKSIS Business Coaching Center!
Watch more alumni stories for the real Deree experience, through the eyes of the people who know it best!