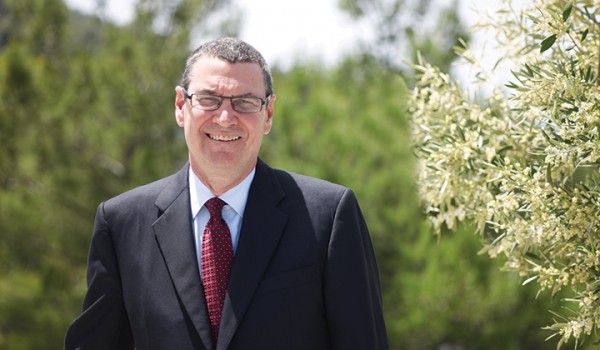 Dear ACG alumni,
The primary criterion by which educational institutions should be judged is the extent to which they fulfill their missions. ACG's stated mission is: "To add distinctive and sustainable value to our students, Greece, American education, Hellenic heritage, and the global community through transformative teaching, scholarship and service".
Many educational institutions in the world aspire to add value to their students and the global community. But, very few focus on "Greece, American education, Hellenic heritage". And, none, in my opinion, have the potential of fulfilling this mission focus at as high a level as ACG. This, for me, is ACG's unique and inspiring mission potential!
But, potential is one thing and performance is another. Therefore, what is even more inspiring to me is the fact that with each passing year, a range of evidence points to the fact that ACG is fulfilling its mission more extensively and more effectively. We reorganized our Annual Report last year to highlight some of this evidence (see 2015 Annual Report) and intend to maintain this approach in future Annual Reports. (The 2016 Annual Report will be available in March.)
As 2017 unfolds, we look to the future with enthusiasm and optimism that ACG's mission will advance in the months ahead. We are grateful for the increasingly important role alumni and other supporting constituencies are playing in pushing us forward. Together we can achieve remarkable things and make a material contribution to Greece, American education and Hellenic heritage!
David G. Horner, PhD
President
The American College of Greece