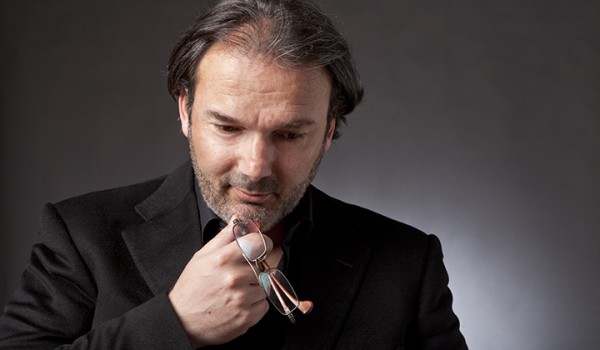 Dimitris Michopoulos holds a bachelor's degree in Business Administration from Deree ('93), and a master's degree in Quality Management from the University of Stirling ('94).
He has a long and distinguished career in corporate communication, public relations, and marketing, for which he has received many accolades and awards. He began his career at Unilever, and has since then worked at: OPAP, where he coordinated marketing and corporate communication for the group; Vodafone Greece, as Corporate Affairs Director; Mediterranean Games Committee Volos 2013, as Director of Communications and Marketing; and since early 2014, he has joined Weber Shandwick Greece as Managing Director.
On an academic level, Dimitris has taught Management at a graduate level, both at Deree and at the Hellenic Management Association, and has been invited as a guest speaker at numerous international conferences and forums. He is also a member of the prestigious SABRE Awards Jury Committee for the EMEA region and has served as a Chairman of the Jury for the ERMIS PR Awards 2016.
Q&A
What are three enduring values Deree has taught you?
Accountability, continuous improvement, teamwork.
Describe Deree in three words.
Ignite your future
Which is your fondest memory from your time at Deree?
When I received the Dean's Award for the Class of 1993 at the Graduation Ceremony, I felt so proud!
What do you miss most from your days at Deree?
My friends
If you could go back in time, is there anything that would you do differently?
I would have spent more time on campus.
Where was your favorite spot on campus?
The Registrar's office.
Who was your favorite teacher and why?
Dr. Mouzopoulos, Professor of Total Quality Management – it was an innovative discipline at that time! We were the first in Europe to be exposed, at an undergraduate level, to a field that later became a natural way of management to most 'best in class' companies.
After graduation, have you maintained a relationship with your school and classmates?
I am still very close with our school because I have committed both myself and Weber Shandwick to supporting the MA degree program in Strategic Communication & Public Relations and its students, by offering our knowledge, expertise, and passion for best in class PR via a signed MoU
Looking back, how did your time at Deree help you become the person you are today?
Our school opened my wings and taught me to trust them.
What advice would you give a new Deree student?
Dream – believe – fight – celebrate! Most of all, dream!
Where do you get your inspiration from?
From my team
What is your motto in life?
Others may remember my past … I will remember my future.