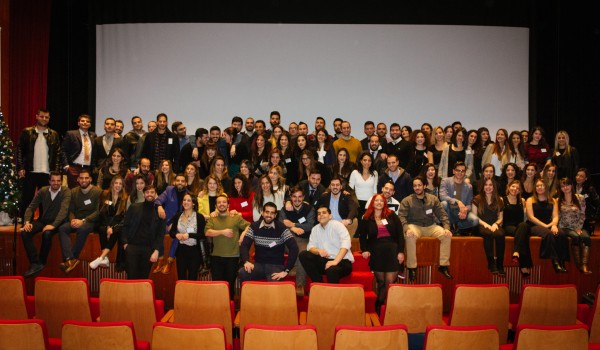 Pierce Class of 2006
On Wednesday, December 21, the class of 2006 was welcomed back on campus for their 10-year reunion!
Maria Laina, Executive Director of Development & Alumni Relations, delivered welcoming remarks and was later joined by Pierce Principal Olga E. Julius, Pierce Professor John Kladas, and Pierce '06 alumnus Stathis Katopodis. Current student Manolis Giannakis also spoke about the importance of being a Pierce student and how encouraging it is for his generation to see their school's graduates coming back after a decade with such big smiles on their faces!
During the reunion, our alumni took tons of photos, went on tours with Pierce Ambassadors, and chatted over wine and finger food. The Class of '06 took a fun-filled trip down memory lane by playing a pub-quiz-style game, moderated by Nick Vlastaras (Pierce '06), in which they had to answer questions that had to do with their school years and match old pictures of their professors with the pictures of how they look now.
The event came to an end with all alumni receiving a keepsake to remind them of the new memories they made on this special day. Check out all the reunion photos here!