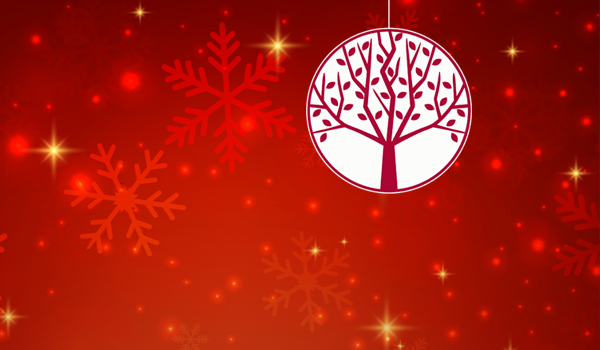 Over 800 guests walked through the gates of The American College of Greece on Friday December 18, to celebrate the season, with the PIERCE students' event "Our Tree". The Bazaar and celebration were organized by PIERCE student communities for a great cause: to reinforce the school's scholarship fund, which during this academic year is supporting about 400 PIERCE students.
Guests were welcomed at the PIERCE entrance by a festive Christmas village, with warm gluhwein, traditional delicacies from different corners of the world, and a vibrant and fully animated bazaar: students peddled from behind their stalls, smiling and laughing, buzzing and shouting, selling goods such as unique ornaments, jewelry, and traditional Christmas treats, entirely hand-made by the ACG community.
The warm atmosphere of the reception was followed by a spectacular celebration in the PIERCE Theater. The stage was dotted with adorable little elves (read: the younger students), and Christmas music from the PIERCE Choir and Orchestra filled the hall.
In this magical fairytale, the past and the present entwined on stage: the evocative narration of a classic Christmas story by Papadiamantis was accompanied by the sweet melody of the violin, and traditional carols came together with jazz notes from the orchestra in a performance that was both joyful and moving. The celebration took off when PIERCE Principal Ms. Olga Julius took the stage to give her 'melodic' wishes, singing "White Christmas" to the accompaniment of the choir, all the while, falling from the 'sky' and filling the stage, were brilliant, white snowflakes.
After the performance ended, little elves invited the audience to follow them outdoors, where the guests watched the courtyard be decorated through a dance ritual, curated by choreographer and director Apostolia Papadamaki. Once the courtyard was alight, with surrounding trees illuminated by each movement of the dancers, the old olive tree which overlooks the PIERCE courtyard, our tree, was decorated with individual wishes.
Through this celebration, a total of € 30,000 euros was collected in financial aid, services, and in-kind, to reinforce the scholarship fund for PIERCE students. From The American College of Greece, and our office of Development & Alumni Relations, we extend our wholehearted gratitude to all of you who supported the event with your presence, work, and contributions, evoking once again the historic motto of our College: To serve and not be served – Non ministrari sed ministrare.