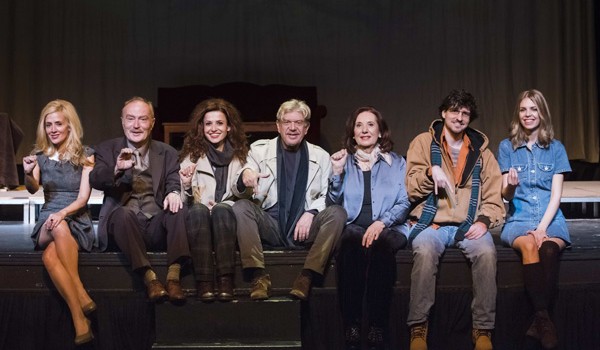 The ACG Community is invited to the theatrical performance of Mark Medoff's Children of a Lesser God, which first premiered in 1979, in the U.S. Giannis Vouros is now putting on the Greek adaptation of this modern classic, after 15 years since his last successful production of the play on the Greek stage. Παιδιά Ενός Κατώτερου Θεού, is on stage at Veaki Theater until Sunday, April 24.
Playwright Medoff was awarded a Tony for the romantic drama Children of a Lesser God, and in 1987 he was distinguished with an Academy Award nomination for the screenplay which was he based on the stage play. Furthermore, since the play includes a lot of sign language in dialogues, the sole liberal arts college for the deaf, Gallaudet College, acknowledged Medoff's contribution through this play in 1981 by awarding him with an honorary Doctor of Humane Letters degree.
The Greek adaptation has also proved a success in the past, having been enthusiastically received by audience and critics alike, in 1980-81 when it was first staged at the Super Star Theater by the Elli Lambeti troupe, and likewise, in 2000 when the play was brought to the Greek stage for two years of shows by Giannis Vouros at the Alambra Theater.
Georgia Konsta, an actress and member of the theater troupe, and also a Pierce Club Advisor, has organized an ACG community special ticket price of €10. The play is on at the Veaki Theater (Stournari 32, Athens) on the following days:
Wednesday at 19:15 – Thursday at 20:00 – Friday at 21:00 – Saturday at 18:15 and 21:15 – Sunday at 19:15.
The Cast:
Giannis Vouros
Chrysa Pappa
Antigoni Glikofrydi
Ntinos Karidis
Thodoris Antoniadis
Georgina Konsta
Loukia Pesketzi
For more information, you can call the Theater at 210 5223522.