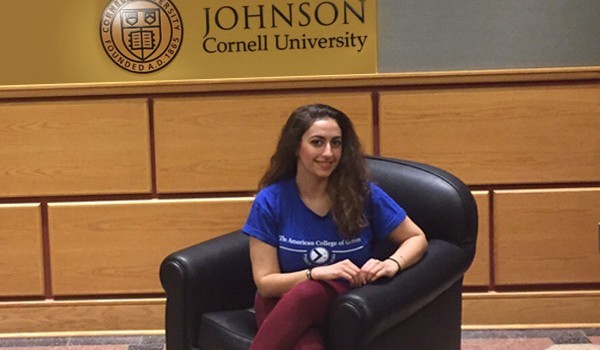 Ani Der Garabedian and Anna Spanou are the first students from Deree -The American College of Greece to attend Cornell University, through a new collaborative program in hospitality education.
Majoring in International Tourism & Hospitality Management, Ani and Anna are currently spending a semester at Cornell University's School of Hotel Administration (SHA). The two young women are supported by scholarships from The Grace Foundation, supplemented by grants from Deree.
They are part of a group of 10 Deree students who have left their comfort zone and decided to spend a term studying in partner institutions this spring. Through the Outbound Study Abroad Program, our students this semester are studying in Italy, the U.K., Brazil, and in the US in Georgia, Illinois and New York.
This year, Deree was able to offer multiple scholarships to support outbound students, including the Grace Foundation Scholarships for the Cornell SHA Program, the Kosmo Kalliarekos Endowed Study Abroad Scholarship, the Quest Holdings Scholarship, and several Deree Study Abroad Scholarships.