MS Teams
MS Teams is now integrated in Blackboard Learn. This application allows instructors to create a Teams meeting and share it with their students. The meeting launches directly within each course.
In order to see the MS Teams as a folder in your content menu you will need to add content ( Click here to see how we add content). You can place it at whatever order you like.
There are two ways to add a MS Teams meeting link. 
The first way is to add the meeting link via the "Tools" button of the content area.
Please follow the steps below for this process (After you have created a folder in the course menu):
 Place the MS Teams link in the content area

– Roll over the "Tools" and choose MS Teams. Then, add a name for the meeting in the VTBE box (i.e. Tuesday's Class) . Then, "Submit".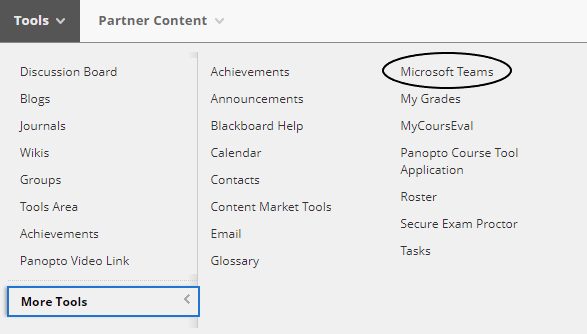 Add the Link

 – Fill in the Link Name and add any text you wish in the content editor below (optional). You can also set Date Restrictions to make the link available at the desirable date.
Then, click "Submit".
Click the MS Teams link

 – In the content area now you will see the link you just created. Click it to launch the MS Teams for Blackboard and then "Sign in". 
Permissions requested

 

–  The first time you login, a window pops up requesting your permissions to use the MS Teams for Blackboard app. Click "Accept" to use it.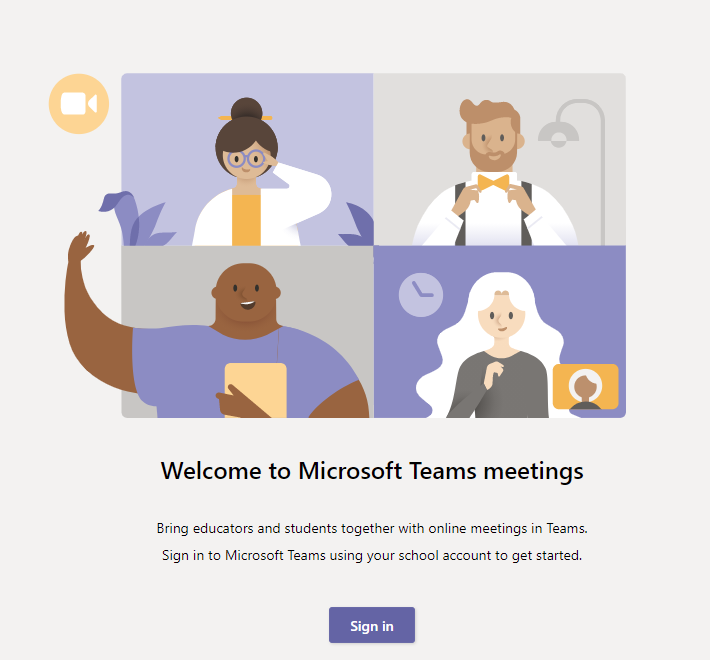 Create a Meeting link 

–
Click the "Create meeting link" button to create a new meeting.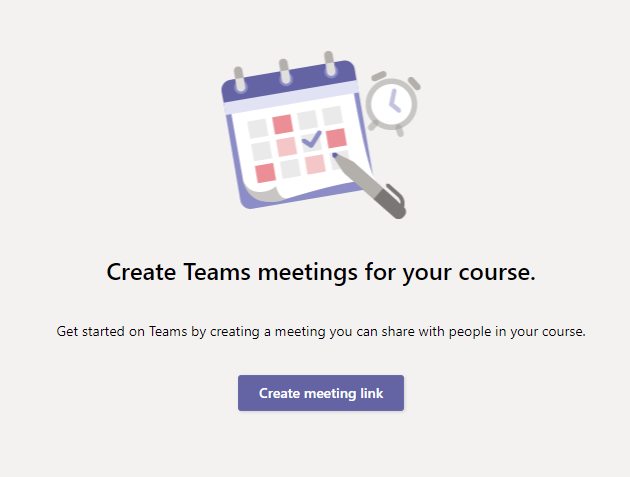 Set up the meeting 

–
Give a name to your meeting and set up the dates and hours.
Then, hit "Create".
A new window pops up with a link to join the meeting and a button that allows you to add it in your calendar.
You can access the meeting via the "MS Teams" app or your web browser.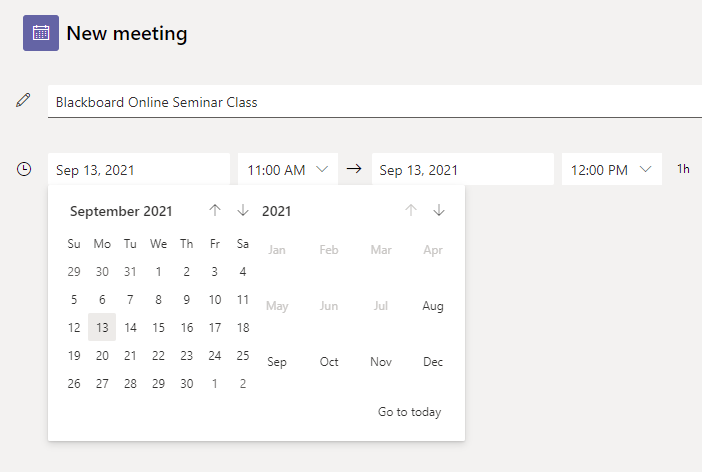 The second way, is to add the meeting link via the Control Panel and the Course Tools. See the steps as described in the video:
KEEP IN MIND: The open access links to a MS Teams meeting are added in the first content area of the Bb course and also added in the course Calendar. This integration does not manage user data, membership, or entitlements to the Microsoft Teams site. Therefore, if students need to access files or other tools in MS Teams, you will need to add those students in the MS Teams site in the respective class team.